BeBe
Hello Kelly! I was thinking about you this week and just wanted to sincerely thank you. My little buddy Becket is the sweetest little guy! He has really adjusted in the last 2 months and has finally settled in to a schedule. He has gained a pound and in perfect health. He brings our family so much joy it is hard to remember life without him. I know I contacted you a ton in the beginning of his adoption and sincerely appreciate all the help and wisdom you lent me. I think the poor little guy had just been moved around a lot and needed some love and patience. He certainly has that as well as a forever home! Thank you for all you have done. -Ali
Quinn
Hi, Care To Adopt Folks! I just wanted you to know what a successful adoption I have with my sweet Max. I adopted him on May 24, 2010 and he has been my best little buddy ever since. Y'all called him "Quinn" and you rescued him from a Bishopville puppy mill. He was heartworm positive when I got him, but I soon took care of that at Dr. Gregg Animal Hospital. He has been heartworm-free since the summer of 2010. YAY!! He is such a joy to me!! I have attached a few pics of him. I just want to thank you for doing what you do for these precious animals. Max is truly my heart!!!!!! I absolutely adore him….. :-D Jayne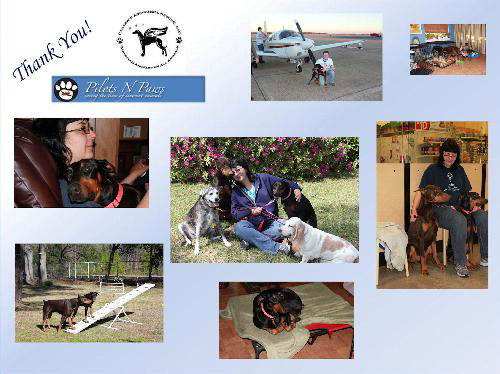 Hola
I wanted to share an update on our little lady and express our sincere thanks and appreciation to everyone at C.A.R.E., especially Ava Collingwood. Ava made this adoption such a wonderful, smooth experience and went above and beyond our expectations with her dedication, advice and help.
We were looking for a Dobie girl to adopt when we heard about Nola (formerly Hola) through friends in South Carolina.
We fell in love with her the moment we saw her pictures! When we received the wonderful news that we were approved, arrangements needed to be made to fly our little girl to our home in Louisiana. Ava was tireless in contacting the airlines, checking layover times and the most direct flights, only to discover that no airline was able to meet the safety concerns we had. Ava contacted the wonderful organization of Pilots-N-Paws. I just can't say enough great things about the organization and their pilots. "Thank You" does not even begin to cover our gratitude to P-N-P and Ava! On February 13th, Nola landed in Monroe Louisiana. When I called her name she came strutting toward me, jumped up, gave me a 'hi, I'm here kiss' and then leaned against me. It was love at first sight! After taking a few pictures with her pilot, she jumped in our car and settled in for the 3 hours drive to her new home. She was the perfect passenger, calm and happy, every so often nudging her head between the seats to give us a quick little kiss or get petted.
Nola joined three siblings, Brees (16 month old Doberman), Clementine (13 ½ year old Basset Hound) and Jingles (13 ½ year old lab mix). The introductions went so smooth; it seemed our other three fur kids were expecting her. She fit right into the family, as if she had always been a part of it. Brees taught her how to use the doggie door on her second day with us and the two of them are inseparable. Their favorite pastime is to play tug-of-war and chase each other at full speed around their ¼ acre back yard. Nola has started beginner obedience class, loves everyone and is quite the little chatterbox when she gets excited and wants attention. She loves to snuggle and is not shy about inching her way into our laps to get some cuddle time. She is a mischievous, funny little girl and (like every other Dobe we had before) loves to "help". I take the laundry out of the dryer and put it in the basket, she takes it out of the basket and carries it the other rooms. I plant the garden, she 'weeds' the garden… J
In other words, she is perfect!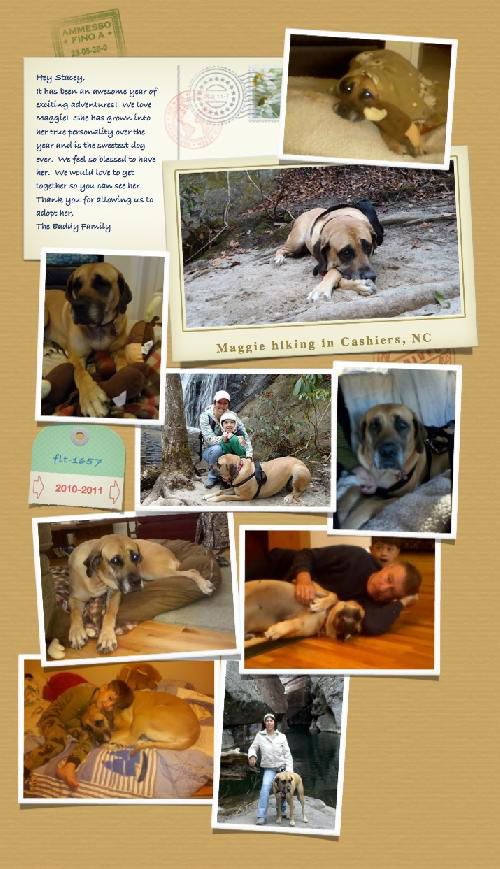 Darcy
Darcy went from being a stray to being impounded at a local animal shelter to foster care before finally finding her place in a permanent family. Never give up is the lesson here. It was a long journey to get there, and now she is living the life of Riley!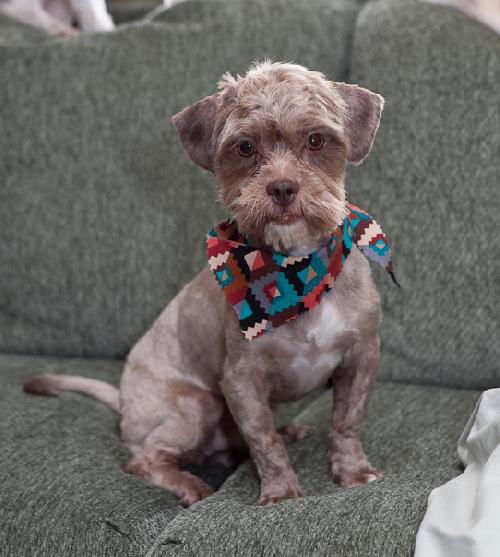 Jabba
I adopted my dog Finch from CARE in October '09 and just wanted to express my respect and gratitude to you all (better late than never!) Finchy, formerly Jabba, comes to work with me at the animal hospital 4 days a week which he loves! He just adore other dogs, the bigger, the better! He is even warming up to some men now, he has really come out of his shell! He loves a good, long walk and had his first visit to the beach last week. He is also more than happy to curl up for an afternoon nap. His sweet little brown face lights up my day every time I see him and I am eternally grateful to everyone who had a hand in helping him find his way to me! ~ Dina